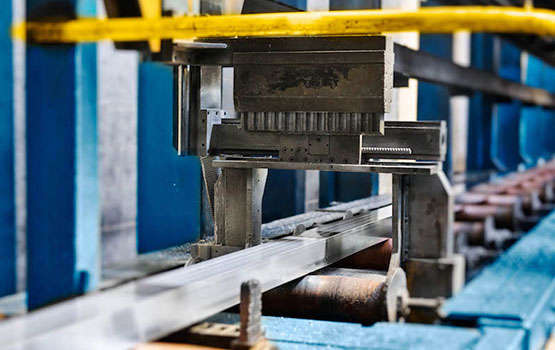 The application of aluminium extrusion is one of the most important forming methods used in forming all kinds of Aluminium Profiles, rods, pipes and other thick profiles; and we offer to our customers a high level of surface quality with this application even in difficult production processes with our advanced technology and long years of experience in aluminium extrusion. Like most metals, aluminium is also extruded or rolled for profiling. However, the most commonly used method for a profile with a complex shape is the "extrusion" method. Our company applies the Aluminium Extrusion Profile method, which is completed by passing through various stages, in the best way as being highly equippied with the latest technology. Aluminium Extrusion is technically possible to obtain the desired shape by heating the designed mold and then placing it in front of the press housing to have a heat treatment at controlled level, then the desired profile shape pass through the pressure-resultant mold applied by the stamp, the profile is cooled in the conveyor to be subjected to the cutting process to have it in requested sizes and finally the process is completed by having the the cutting profiles placed into the thermal furnace to have the aging process and then hardening. When it is considered in terms of Aluminium Extrusion presses and lines, it goes through a detailed process. As Orego Metal, we aim to serve our customers with the best quality to meet their project requirements at the lowest cost, by investing on special technologies to create custom solutions for the aluminium. There are three presses in our Extrusion line: 1600 Tons Loewy - UK, 1350 Tons Mei Ruey - Taiwan, 1900 Tons SMS Innse - Italy. We also have established Billet Brushing System; 1900 Ton SMS Innse; into Italy Extrusion line to clean the billets to reach out a better product quality for aluminium extrusion. In addition to the above services, we also have 3 other services like, "Artificial Aging Ovens" that provides the flexibility with the thickness at different levels, "Mold Polishing Machines" that prevents extrusion aluminium mold lines in products with high brightness and "Speed Control System" that prevents color differences after anodizing.
Custom Extrusion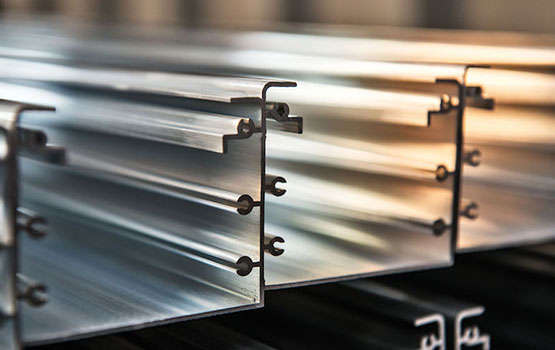 We offer a wide range of custom extruision products with hundreds of molds, flooring, tiles, skirtings, ladders, carpets and listello profiles. With our special custom extruision profile portfolio, we commit ourselves to our customer and offer them too many options in order to meet their requirements and expectations. Our company capables of producing high quality aluminium extrusion varieties by having an custom extruision press dimensions which consists of the most common extrusion profiles and thin-walled extrusion profiles; and therefore, we can offer too many custom extruision option to extrude any profile as required.
Production Phase of the Extrusion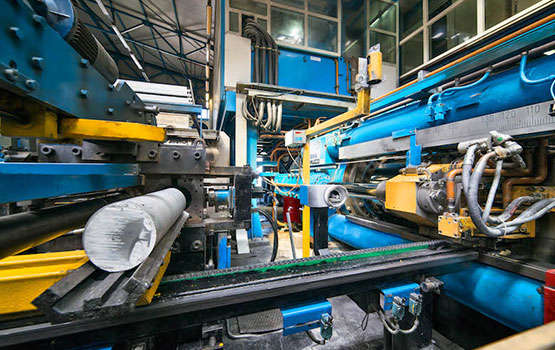 Required production tools are manufactured with CNC machines and manually with the guidance of drawings from technical offices for Extrusion. Parts extracted from the molds are measured in 3D and they are delivered to the production for molding upon the approval Tandem Molds, Progressive Molds, Plastic Injection Molds, Transfer Press Molds, Welding Attachments, Assembly Fixtures and Control Apparatus are the equipments produced at our Aluminium Die Casting Department.